The Finnish Association of Interior Architects SIO has chosen the 2022 Interior Architecture Agency of the Year. The nomination goes to the Tampere-based interior architecture agency Protest Design Oy, whose founding members are the interior architects Marko Nenonen and Taina Lehtinen. Both have graduated as interior architects from the LAB Institute of Design and Fine Arts in 2001 and from Aalto University in 2015. The award will be presented in the main function of the Architecture and Design event on 4 February at the Helsinki City Hall.
Protest Design, established in 2006, specialises in the high-level design of public spaces and work environments. Over the past 15 years, the agency's assignments have included a variety of different spaces, such as exhibitions, shops, restaurants, offices, hospitals and event venues. Marko Nenonen and Taina Lehtinen have also represented Finland abroad by successfully designing numerous premises for embassies. Their design commissions have included Finnish embassies, consulates and ambassadors' residencies in New York, Berlin, Seoul, Washington, Buenos Aires, Abu Dhabi, Ottawa, São Paulo, Mexico City and Sofia. Currently, they are working on, among other things, the Finnish embassies in Pretoria, Manila and Copenhagen. To respond to the challenges brought by the pandemic, Nenonen and Lehtinen have developed their virtual design services so that they can work with their customers irrespective of the location.
The jury explains its unanimous choice as follows: Taina and Marko have a strong and distinctive approach, which is evident in their interesting, versatile and diverse projects. The jury also values highly their international perspective and through that, broad spectrum. Some of the projects are extensive, which reflects great passion and the ability to deal with complex assignments. Their designs stand the test of time, incorporate brilliant details and their space designs are carefully polished down to lighting solutions. It is easy to describe them as architects who light up the mood.
This year the decision based on suggestions and applications was made by Interior Architect SIO Tiina Närkki, a partner in the 2020 Interior Architecture Agency and the chairperson of the Jury; Interior Architect SIO Lars Räihä; Architect SAFA Jouni Kaipia, and Kari-Otso Nevaluoma, the editor in chief of Avotakka. SIO Secretary General Minna Borg acted as the secretary of the jury.
The award ceremony on 4 February at the Helsinki City Hall will be broadcast live on Helsinki Television from 4.40 PM. The value of the award is €1,000, donated by FM Mattsson Mora Group Finland Oy. The 2020 Interior Architecture Agency, Fyra and the 2021 Furniture Designer, Yuki Abe will also receive flowers in the same event because no celebrations were organised for them during the pandemic.
Further information, interview and image requests:
Secretary General
Minna Borg
office@sio.fi
tel. +348 (0)46 878 2573
Interior Architect SIO Taina Lehtinen
taina@protestdesign.fi
tel. +358 (0)40 767 4764
Interior Architect SIO Marko Nenonen
marko@protestdesign.fi
tel. +358 (0)40 740 1168
www.protestdesign.fi
Images for download at
https://drive.google.com/drive/folders/10nwejV81ZtkXPDH9SSVQHs_3QyHh8wm0?usp=sharing
Promoting better built environments – Finnish Association of Interior Architects SIO
The Finnish Association of Interior Architects SIO is a professional organisation disseminating information on interior architects' diverse spectrum of expertise. SIO's goals are to improve the quality of our built environment and to promote cultural and ethical values. SIO has more than 760 members, and we are a member of the Ornamo Art & Design.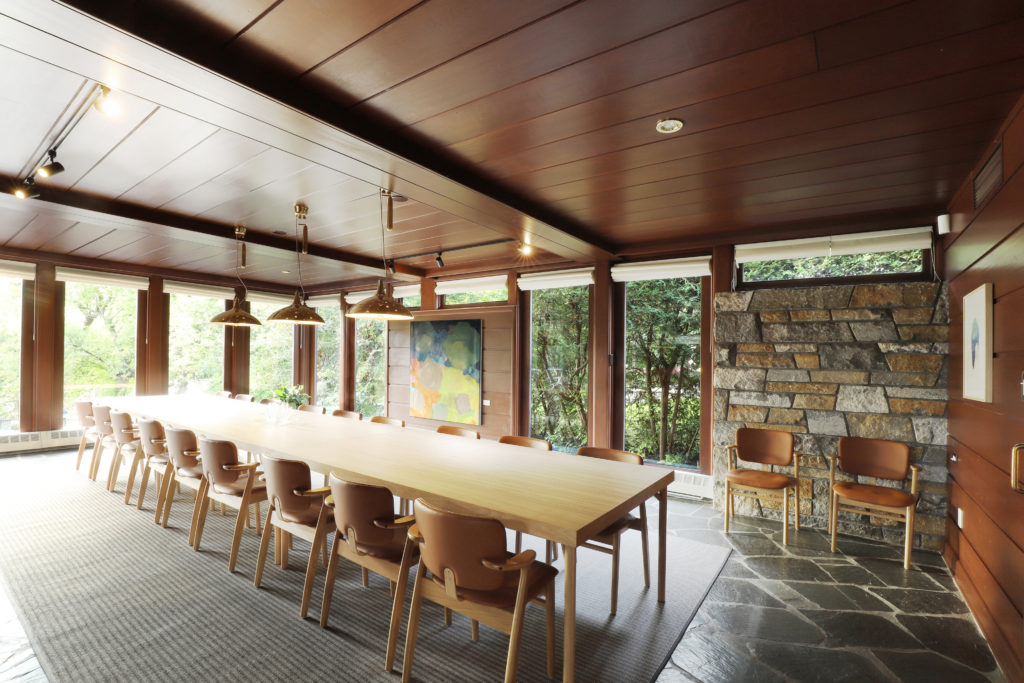 Ottawa Diningroom